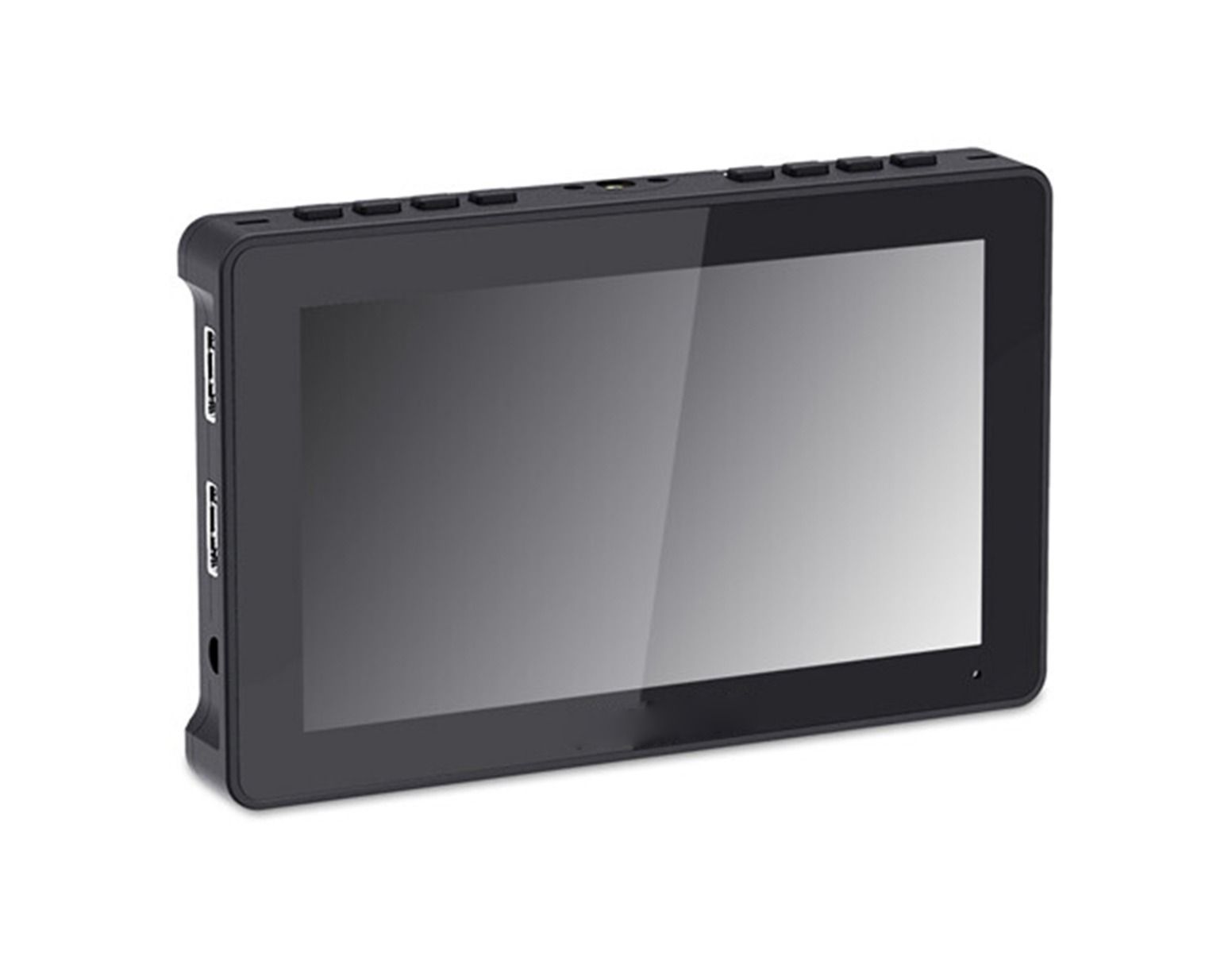 NEXILI VISIO VS5GO2 5.5″ FULL HD HDMI TOUCH SCREEN FIELD PORTABLE MONITOR WITH 4K SUPPORT
Add a high-resolution monitor to your 4K camera with the F5 GO 5.5″ V2 4K HDMI  from Nexili. It features a 5.5″ touchscreen display with 1920 x 1080 resolution, 1000:1 contrast ratio, and 500 cd/m² brightness.
The F5 Go V2 features a pinch-to-zoom touchscreen, which allows you to zoom in or out with a pinch gesture to view closer detail in your images. The monitor has an HDMI input and loop output, and it supports up to DCI 4K video signals, as well as a headphone output for audio monitoring. Via the internal menu, touchscreen functionality can be turned off to prevent accidental swipes and other touchscreen commands, and you can then use the buttons on top of the monitor. For accurate exposure, focus, and other characteristics, the F5 Pro V2 is loaded with monitoring features such as vectorscope, histogram, anamorphic mode, and audio level meters. Its 3D LUT support allows you to utilize its four built-in Log LUTs when you're viewing Rec. 709 video, or you can upload up to 32 user LUTs using the USB input to utilize a variety of looks and camera formats.
In Stock
Add to quote

Compare